The elected body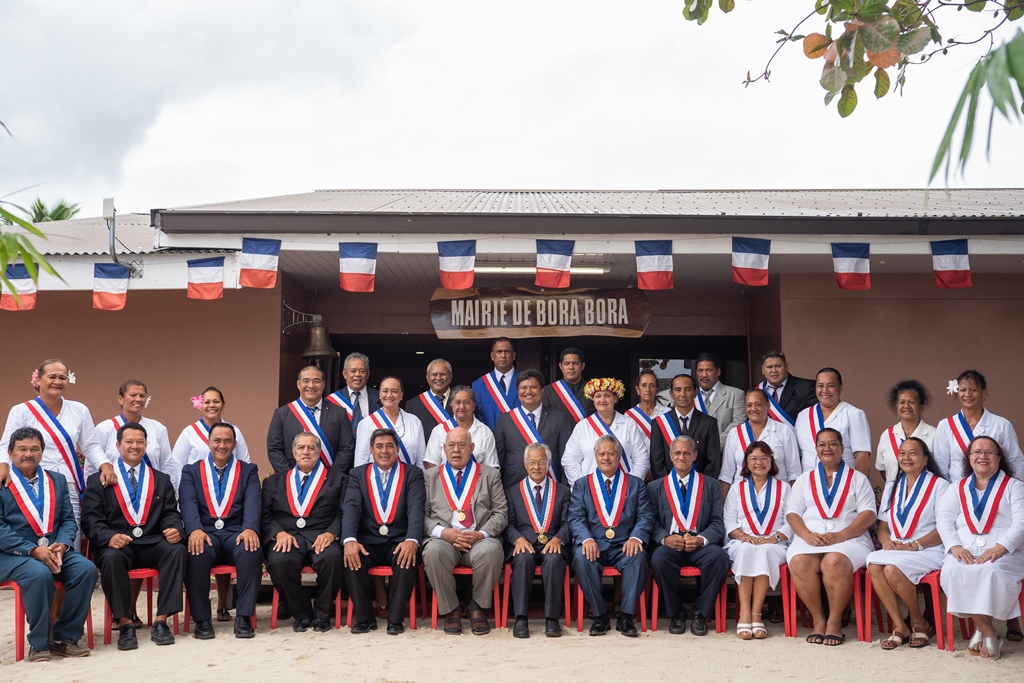 The commune is composed of three associated municipalities: Nunue, Faanui and Anau. Each is represented by a mayor delegate elected by the municipal council.
Mayor delegate of Nunue: Mr Mahuru MARAKAI
Mayor delegate of Faanui: Mr Victor ROOMATAROA
Mayor delegate of Anau: Mr Teta PENEHATA
The members of the municipal council are elected every six years. The number of the municipal council varies according to the number of inhabitants. Today the municipal council is composed of 33 members. They elect the mayor and the deputy mayors. It represents the population and take an active part in the decisions and to the life of the commune. Then it votes the budget and makes sure the municipal policy is executed in respect of the general interest.
The Mayor is assisted by eight deputy mayors as follows :
The 1st deputy: Willy TEMARII, in charge of Town Llanning, land and Transport
The 2nd deputy: Nélia MAIARII, in charge of Education, Employment and Solidarity
The 3rd deputy: Tafirai TEHIHIPO, in charge of Development, New Technology and Communication
The 4th deputy: Peggy VAHIMARAE, in charge of Civil Status, Identity Documents and Elections
The 5th deputy: Pai AIHO, in charge of Tourism and the Environment
The 6th deputy: Mere REUPENA, in charge of Culture, Crafts and Traditions
The 7th deputy: Warren TEAHURAI, in charge of Youth, Sport, Community Life and the Prevention Against Delinquency
The 8th deputy: Mareva TETAHIOTUPA, in charge of Health, Family and the Status of Women
The 9th deputy: Luis TAUAROA, in charge of Agriculture, Fishing and the Promotion of Pandanus